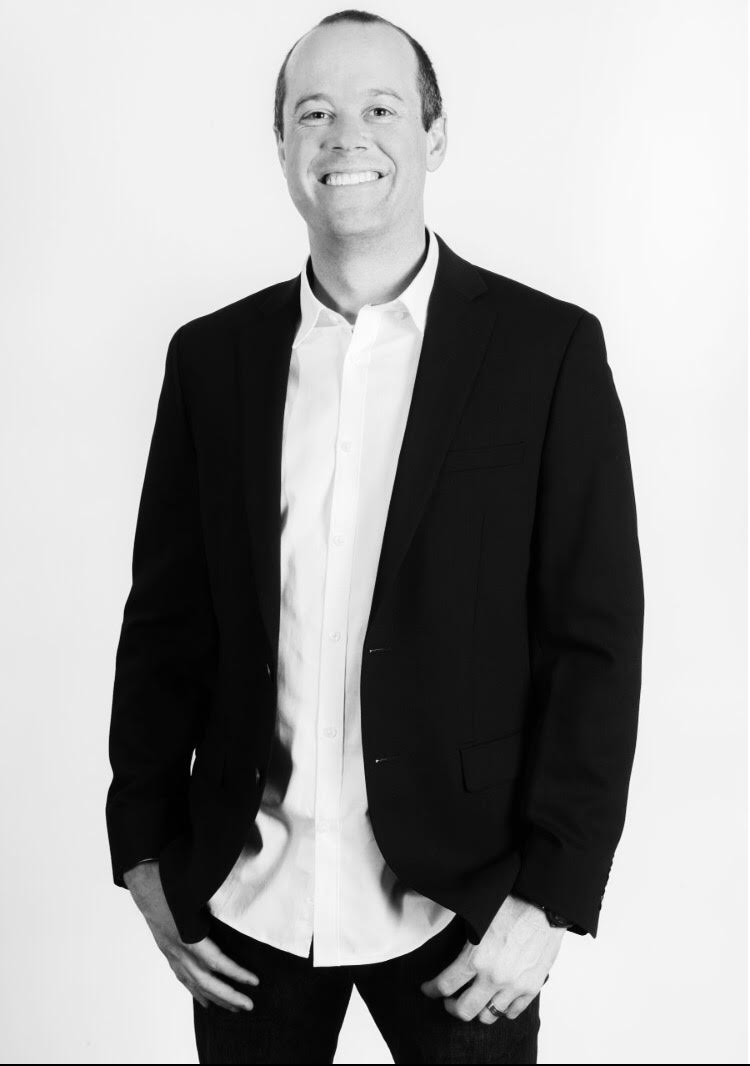 Marcus Wood , Associate Broker
ENGEL & VÖLKERS, PARK CITY UT
The core of Marcus Woods' strength comes from his ambition to outperform the competition, which is just one reason why he feels right at home in Utah's rugged Wasatch Mountains. A full-time resident of Park City, Marcus is a recognized professional in real estate and is also a expert on the mountain year round. As an award winning REALTOR® for over a decade, his focus continues to be in demand as Park City's high-end property market continues to grow at a record pace. Most recently the National Association of REALTORS® (NAR) ranked Park City, Utah among the Top 5 performing cities in the luxury real estate market for $1million-plus sales. Fully aware of Park City's growth, Marcus stands out by doing what is most important for his clients; "Asking the right questions and using the most effective tools is the best use of my clients' time." Marcus continues to stay on top of the latest real estate trends so that he can adapt the rapidly changing market.
Mobile: 435-714-9033
Email:
marcusparkcity@gmail.com

Websites:
Park City Real Estate
|
Deer Valley Real Estate

Social Media:
Facebook
|
LinkedIn
|
Twitter
|
Google+
—————————————————————————————–
Client Testimonials
"We came to Marcus after being utterly frustrated by our old agent.We didn't see a single home we ever really liked. Marcus knew what we wanted within a few phone calls. Our very first tour with him brought us to our new home! He listened to our desires, he weeded out the wrong homes right away, and his knowledge of the area was tremendous. We felt in capable hands the entire time. Marcus makes the buying process SO much easier!!!"
-Dawn & Wes Stockmann
"Marcus is the best! We wandered into an open house of his 2 years ago and he spent the time with us explaining the local market. Along the way he recommended the best hikes in the area! He put us on his email list which kept Park City in our hearts and minds until we returned the following summer ready to find our perfect second home. He was patient, fun and knowledgeable. He found us the perfect property that suited all our needs at a great price. Through it all he has become a truly valued friend in Park City."
-Jack & Sheri Jacobs, Florida
"Marcus patiently worked with us for four years to find the perfect property for our needs. He is professional, knowledgeable, and friendly. He loves the Park City area."
-Jim & Ann Ainsworth, TX
"We have purchased real estate all over the United States and have never come across such a personable and professional realtor as we found in Marcus. He is without a doubt one of the most patient, hard working and selfless individuals we know. He truly made our Deer Valley purchase our most pleasant acquisition by far.
Marcus not only became our Realtor, he became our friend."
-Tom & Dana, Florida
"We first met Marcus five years ago when we started monitoring the Deer Valley real estate market and we sat down with him to give him our criteria. Ever since that first meeting, on a weekly basis for 4 years, Marcus would send us a list of properties he felt were within our criteria and if anything was what he believed to be a great value deal, he would make a point of contacting us to highlight it further. After 4 years of patiently working with us, he found us exactly what we were looking for and with his help, we were able to close on the transaction quickly and from halfway across the world.
Marcus not only co-ordinated the inspection reports and the various due diligence items, he represented us at the closing and put us in touch with a reliable and non-extortionate contractor to enable us to confidently carry out renovations of our ski home from halfway across the world.
We would highly recommend working with Marcus to help you find that dream vacation home in Utah."
-Darren & Annetta, Hong Kong
"Being in sales my whole life makes me appreciate Marcus' attention to detail and follow through. Marcus kept in touch with me and my wife for 1 year with emails and phone calls before we found our dream home. Marcus made the process easy while we did everything remote from our home in California."
-Michael K., San Diego, California
"Marcus was a huge help! He is very familiar with all the properties on the market and completely understood what I wanted. He was able to find a home for my family within 2 days of looking! I would highly recommend Marcus to anyone buying or selling in the Park City/Deer Valley area as well as all the surrounding areas! He is an excellent realtor!!! We were completely satisfied!!! I will always use Marcus for all my real estate needs."
-Jennifer Brandley, CA
"Marcus was so great and patient and we ended up with the house we wanted in Deer Valley and absolutely love it. Marcus is also a great person to know in the area and is always available and helpful no matter what you need."
-Steve & Pam Fossler, NV
"We've worked with Marcus in the past. He was really helpful and fun to work with. Always good at returning calls and getting information to us. We really recommend Marcus."
-Bryan & Helen, Park City Utah
"We are VERY appreciative of all the hard work that Marcus has done on our behalf. We felt very confident in his guidance and knowledge in the market. We know he helped us make the best decision on the property we purchased. Thanks again."
-Ruth & Tom Macari, Fremont CA.
"I cant say enough great things about Marcus's work over the past couple years with me. I wasn't sure if Park City was going to be a primary residence, so he found me a great rental on Main Street to feel out the city. He was so knowledgeable and active in the area that I found myself calling him for tips on where to eat, play golf, hike, etc. When I made the decision to live full time and find a home in PC there was no one else I even thought about using. Marcus understood my needs, my budget, and my taste and was able to find the home of my dreams. He was even a huge help assisting me with financing. I came to PC to find a relator and now I have a friend."
-Todd Mandel, Park City Utah
"I am a real estate agent in Los Angeles and sent some clients who were looking for a home in Park City to work with Marcus. They were very pleased with his services from start to finish. He far exceeded their expectations with his knowledge, expertise, and awesome personality. I have also had the pleasure to get to know him on a personal level and he is just a genuinely good man with a wonderful family. I highly recommend Marcus Wood for all of your real estate needs!"
-Mica Ribineau, Los Angelos, CA